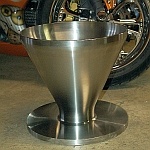 CNC Turning - Provides a extremely tight tolerance and excellent surface finish depending speeds and feeds. This Process can be used to create three dimensional 3-D parts and geometry. The parts spins and the tools move to create the desired shape. This process is used to create a round, concentric and symmetrical shape through the process of turning the material. Turning generates a true round part which is perfect for shafts, bores and bearings where a slip or pressed fit is required.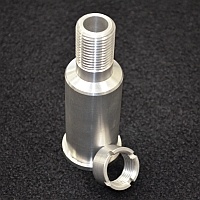 Capacities - JDA can turn through the spindle 1-3/4" Round, the length of the part will vary depending on the part itself and what needs to be done to it. Bar Feeders speed up production allowing the machine to automatically feed the material through the spindle. This will allow a operator to produce more parts per hour during production runs. Tolerances will range depending on the material, thickness and quality of cut desired. High Tolerances of +-.0005" are possible but typical tolerances will generally be +-.0025" to +-.005" depending on the job and material.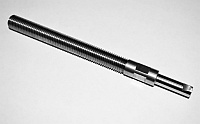 What parts can be made on a lathe - A wide array parts can be made on the lathe which will include mechanical, decorative and product specific parts that require true round geometry. Shafts, pulleys, bearings, pins, screws are only some mechanical parts that you use on a daily basis. Decorative parts may include candle holders, ash trays, drink coasters, caps, covers the possibilities are endless.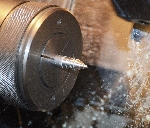 Who uses CNC Milling - Turning is a very common practice to manufacture parts of all kinds, shapes and sizes round in nature. Since CNC Turning is a highly precise source of material removal it is used to create parts to specification and have a appealing finish.
Government and Military
Automotive
Machine Job Shops
Manufacturers & Fabricators
Labratories
Service Centers & Warehouses
Sign & Display Companies
Flooring & Tile Companies
Commercial and Residential Construction
Lighting and Decorative
Film Studio & Art Galleries
Many More