JDA


High Quality Service Since 1995
Technology, ingenuity, experience and high quality is what you can expect at JDA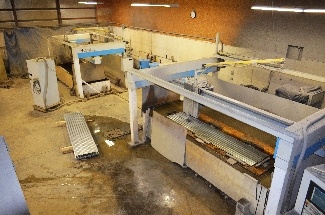 JDA began the journey of being one of Chicago's Premier water jet shops. Having high precision reliable machines was a must from the begining allowing us to serve many customers each day. JDA Started with waterjets and branched out into machining with cnc mills and lathes to better serve the customer that wanted a complete part. Rather than having to visit multiple shops looking for the complete solution JDA offer the complete package to our customers. Customer satisfaction and quality is what got us going from the start and is why JDA is still well known two decades later.
Our manufacturing facility in New Lenox, IL is located on the South side of Chicago near many large highway systems which make it easy to access from all directions. JDA Serves the Greater Chicago Area bordering Joliet and only takes about a half hour to get to the heart of Downtown Chicago.
JDA serves many industries and is diverse in what can be manufactured ranging from 9" thick stainless steel to paper and glass. No mater what your need is JDA will do our best to find the right solution for you and your company.
JDA Offers many services to help you create low volume proto-type to high volume production runs from start to finish. JDA can also help with design, and material selection if neccessary. Let JDA be your one stop shop for all of your projects.