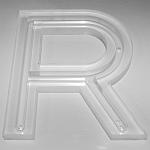 CNC Milling - Provides a extremely tight tolerance and excellent surface finish depending speeds and feeds. This Process can be used to create three dimensional 3-D parts and geometry. The part is generally in a fixed location and the tool and table move generating the desired shape. Mills can cut many different materials ranging from stainless steel, aluminum, plastics and many more.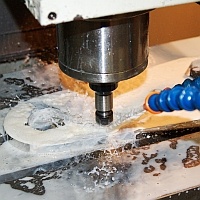 Capacities - JDA has the capability to cut up to 20" x 24" x 42" in one setup without having to move the part. 12' and longer parts have been done by removing the cabinet doors which allows us to take in large jobs. Tolerances will range depending on the material, thickness and quality of cut desired. High Tolerances of +-.0005" are possible but typical tolerances will generally be +-.005".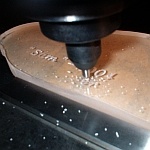 Scribing, Etching & Engraving Part numbers, names logos will always finish a part or product. The use of CAD and CAM help the process of adding images or logos to any part. We can simply take your CAD file import it in the machine and cut.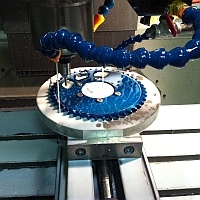 Who uses CNC Milling - Machining is a very common practice to manufacture parts of all kinds, shapes and sizes. Since CNC Milling is a highly precise source of material removal it is used to create parts to specification and have a appealing finish.
Government and Military
Automotive
Machine Job Shops
Manufacturers & Fabricators
Labratories
Service Centers & Warehouses
Sign & Display Companies
Flooring & Tile Companies
Commercial and Residential Construction
Lighting and Decorative
Film Studio & Art Galleries
Many More