Cutting

Sawing & Slitting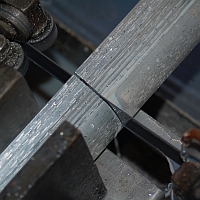 Sawing & Slitting - Provides a service to equally separate solid material from rounds, bar-stock, flat sheet and plate. To accomplish this a conventional horizontal or vertical saw can part the material off. Over the years many metal service centers have used JDA to cut plate sheets and bar stock with our water jets rather then a plate saw.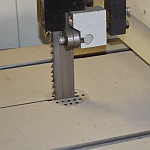 Capabilities - JDA has the capability to cut plate, sheet, rounds, bar stock, extrusions, tube, pipe and other geometric shape with our saws and waterjets. Many heat treated materials hard materials are difficult to cut with conventional sawing techniques. The Water Jets will help eliminate time and frustration with breaking or dulling blades in hard materials.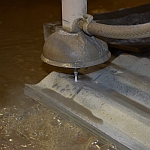 Alternative Sawing Techniques JDA has the ability to cut uneven shapes like corrugated and perforated materials that can also be stacked to help reduce cost & setup time. Machine Job shops and fabricators utilize our services to cut, saw, blank or rough out parts from plate, sheet or barstock to save time and material. Some materials are not readily available in strips or bar stock, JDA can cut plate and sheets into strips and create unique size barstock to help reduce cost and waste valuable material.